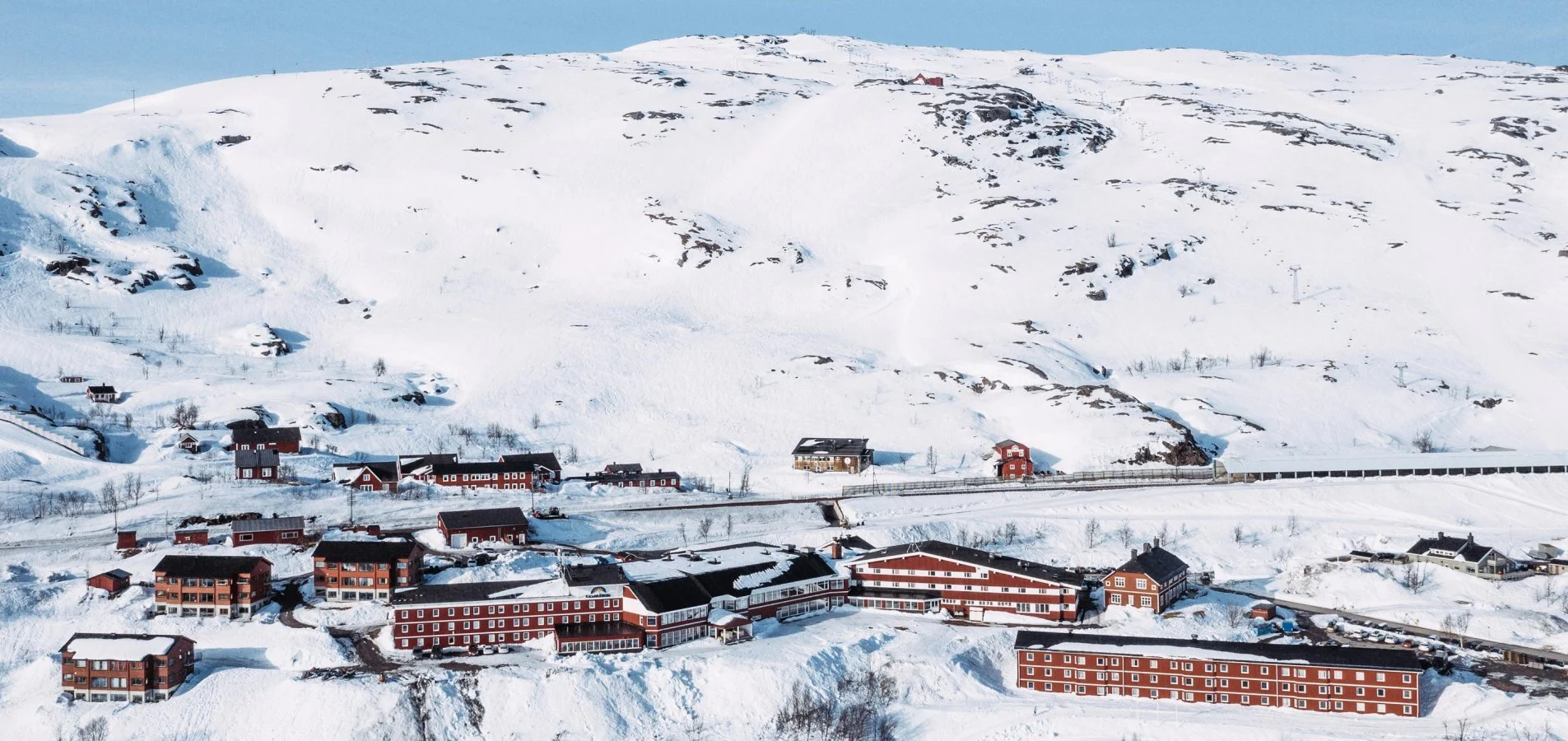 Sweden's northernmost ski resort. One could say that modern skiing was born here at the beginning of the last century and without doubt, ski history has been created here. On a good day there is no ski resort in Scandinavia that can match the skiing in Riksgränsen. There are nearly endless possibilities and new arenas for development constantly being explored. We wish you a pleasant stay with us.
Activities
We offer a wide selection of activities. For more information or to book, please visit us at the sports information desk in the lobby or reception.
Internet
Wireless internet is free of charge and available at the hotel. The name of the network is _______________ and no password is required.
Spa
Feel like gazing out over mountain tops while enjoying a massage, or sitting in one of our hot tubs, pools or sauna? Yeah. Us too.
Baggage room and transportation
There is a baggage room located in the lobby. Additionally, transfers can be ordered from and to the airport and debited to your account. 
Sports shop
The shop is located in the main lobby, here you can rent or buy the any and all equipment you need out in the mountains.
Other
On request, you can order both washing and dry cleaning services (washing, sewing or pressing). 
Available upon request:
A selection of sanitary products
Wake up call
Skolpolitisk utrustning
Sewing kit
Bath robes and slippers
Clothing iron
Adapters and chargers.
Alternative pillows (including ergonomic, anti-allergy and firmer, thinner pillows)
If you have any questions or need help with anything please contact the reception at 0980-641 25 and we will be happy to assist you. 
See you on the mountain! 
Staff at Riksgränsen