Book your own guide for you or your group. Start the adventure today!
Time: 4-7 hours

Meeting place: Outside the lobby at Hotel Riksgränsen.

Number of participants: min. 1 person, max. 6 people / max. 8 people

Price: 6995 / day and group of max. 6 or 7995 / day and group of max. 8

Includes: avalanche equipment (shovel, probe and tranceiver), transfer by minibus, guide

Packing list for top tours: Helmet , Sunglasses, Ski goggles, Warm garments (Down jacket, thick sweater or similar), Hat, Mittens, Buff / scarf, Lunch and snacks, Hot drink

Based on request. Send your booking request to cornelia.andersson@laplandresorts.se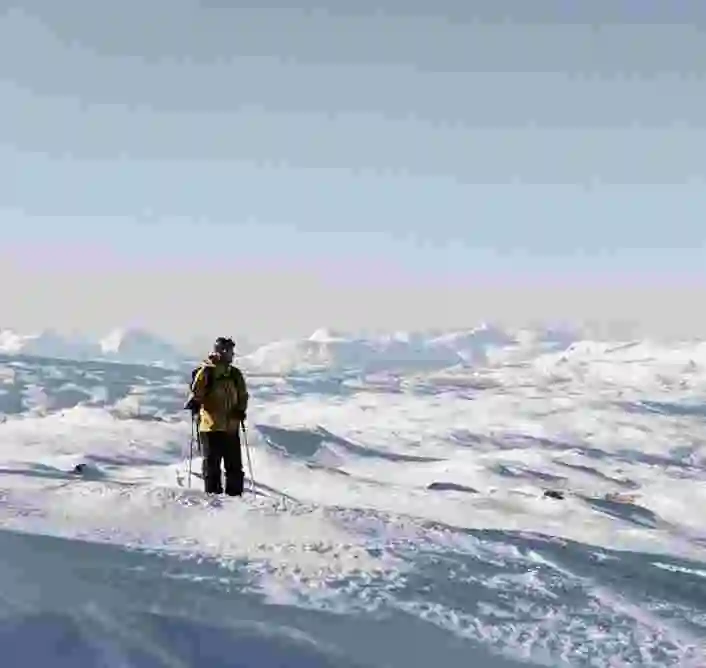 Together with your guide, you'll set out on a day of summit touring in the fantastic mountains around the Riksgränsen and Narvik areas. Top touring is an unbeatable activity if you like skiing, mountains and sweating a little. Reaching a peak after several hours of hiking and looking out over the mountain world is an unbeatable experience. The level of touring is determined by the group's physical form and ambitions. With a smaller group, we become more flexible and have several peaks to choose from. The area from Riksgränsen to Narvik holds hundreds of peaks and with a private guide you get a greater opportunity to influence your day. The length of the tour varies but you can plan about 4-7 hours / day.
Safety is of top importance and we will take into account the prevailing weather and wind conditions. Avalanche equipment is mandatory and included in the price.
Realize your dreams and take part in a fantastic adventure, book your private summit tour guide today!
Book here